Eli,Ely by Ezekiel Tyrus– a San Francisco dramedy of sex, tears, and a life lived in not-so-quiet desperation
Available in paperback  from hardheadpress.com, Amazon.com and other retailers. (booksellers, contact publisher@hardheadpress.com to order directly)
NEW! Available on Kindle, Nook and other ebook retailers!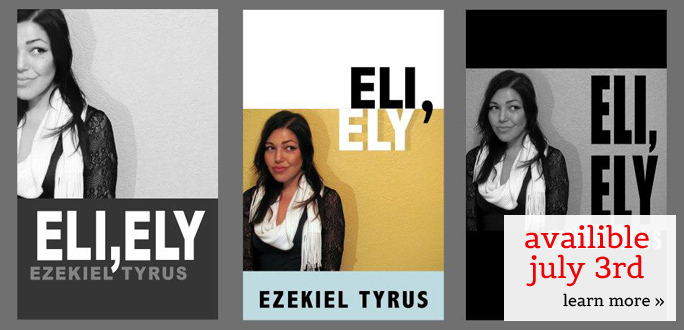 Unstable, struggling writer, Eli Trocchi is in a relationship with serious grad student, Jennifer Ely. Friends speculate they hooked-up to say their own names during sex. In this tragicomedy, Miss Ely breaks up with Eli the same week he is fired from a sales job. Humiliated, the writer proceeds to have a meltdown both hilarious and sad, reflecting upon a lifetime of bad decisions, abject failure and vivid experiences. Through Eli, we discover another San Francisco, one as eccentric and deeply flawed as the character himself.
About the Author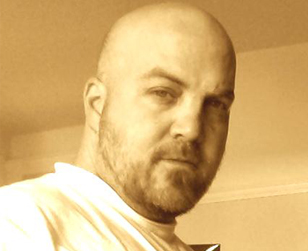 Ezekiel Tyrus is a San Francisco-based writer and performance storyteller who has had 3 one-man shows, including Booty Call Etiquette inspired by a booty call Mr. Tyrus actually turned down, and "I-Never-Fucked-Mrs.G." loosely based on a lecherous female teacher who taught at Mr. Tyrus' high school in the 1980s, and who slept with many of his classmates but not poor Ezekiel.
Ezekiel Tyrus categorizes his work "as autobiographical fiction," and believes art needs to be "funny, sad and a little disturbing all at once or else it's not art." His major influences are Jack Kerouac, David Markson, Erskine Caldwell and Joseph Mitchell. Eli,Ely is Ezekiel Tyrus' first published novel.
Email the author at zeke@ezekieltyrus.com.